One of the hottest new trends in fashion this year is the elevation accessories for men. Thanks to fashion-conscious influencers in film, sports, music, and business, designers are finding a growing demand for fashion-forward and unique accessories such as men's bracelets, necklaces, pocket knives, and more. 
Brentwood Jewelry works hard to find and curate what we believe to be the most exquisite selection of men's accessories in the Middle TN area. We carefully choose brands based on the level of artistry and how well they are crafted. 
Here are our top picks in men's accessories for your fall and winter wardrobe.
Stainless Steel Money Clips. We have a wide selection of elevated money clips like this stainless steel, diamond Money Clip with satin finish and black enamel from IB Goodman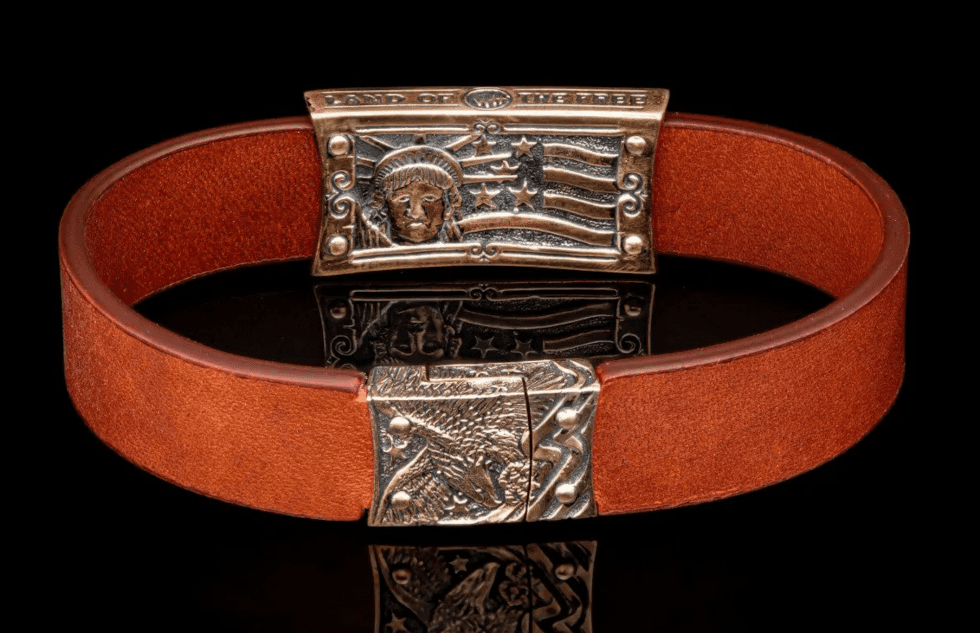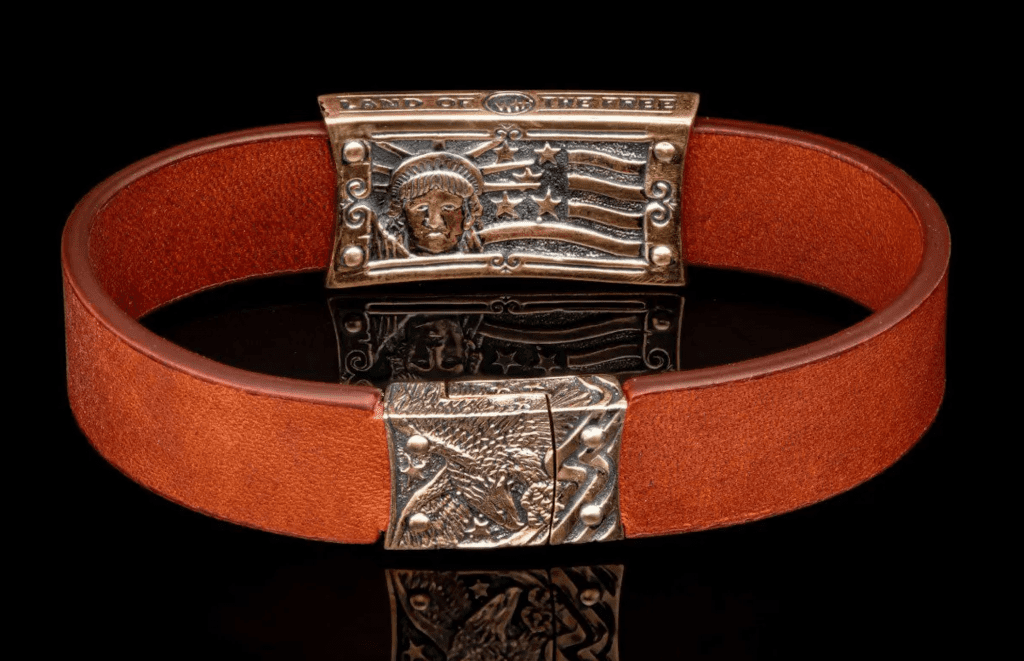 William Henry Everglades Bracelet
America, rendered for the ages. The Yosemite bracelet features a centerpiece carved in bronze with artwork that evokes our shared aspirations. Beautifully executed, this bold statement is matched with complimentary imagery on a sterling silver magnetic clasp that secures the piece to your wrist. Offered on rugged and refined double-layered leather with hand-finished edges, for a look for all attire, all seasons, all reasons.
Get it here.
Tie Bar
Stainless steel blue sapphire tie bar with mother of pearl inlay
Get it here.
William Henry B05 Vintage Knife
The Monarch 'Vintage' features a beautiful frame in 24K gold koftgari, inlaid with 10,000 year-old fossil Woolly Mammoth tooth. The blade is 'Wave' damascus steel with VG-10core; the one-hand button lock and the thumb stud are set with spinel gemstones.
Get it here.
William Henry Shenandoah Necklace
William Henry is proud of our American heritage, and we pay homage to the strength and ideals that created the dream we all share. The Shenandoah is a striking pendant wrought in bronze with artwork that captures the iconography of our history. A wishbone clip in PVD black coated stainless steel holds one to three guitar picks, and whether you play guitar or you don't, this piece is gorgeous on the neck. Finished with a fine stitched leather cord and bronze clasp, entirely built in our Oregon studio.
Get it here.
Wedding band
A Unique men's wedding band made of contemporary medal. Here's an 18K Yellow Gold Black Titanium Band with Hammer Finish.
Find more unique men's wedding bands here:
Custom Men's Accessory
Nothing says individuality like a custom-designed and crafted accessory. We have in-house designers and artisans who will help bring your idea to life using the highest quality materials. We are always creating new accessories for men in our custom design shop. 
Salem E is a brand birthed from our founder Salem Emamalie who is an innovator of both the jewelry and the quality of customer service that comes from the deep belief that our clients are the true treasure. Salem personally designs, crafts and signs each creation right here in Brentwood, TN USA. Each piece is unique, affordable and a one of a kind true example of Salem's artistry.
Learn more here.