Are you tired of pandemic leisure styles and yearning for some feel-good fashion? We know we are! Whether you are dressing from the waist up for Zoom or want to look your best for an intimate meal with your significant other, the days of sweats and pandemic leisurewear are over. The newest Fall fashion looks from Vogue and Alexander McQueen are out and they are fun and whimsical and incorporate bold jewelry as a wearable item rather than an accessory.
At Brentwood Jewelry, we love the new Fall jewelry trends which include gems, fringe, and rings. Oh, how we love the rings!
Here are 5 jewelry trends for Fall and the brands we have selected as our favorites. You should feel inspired!
Dangles and Fringe
Vogue's Fall fashion lineup seemed to showcase the jewelry over the clothing. Large statement pieces with fringe and long dangling earrings dominated.
We love the Doves by Doron Paloma 18K Rose Gold Marque Shaped Amethyst Drop Earrings. These longer dangling earrings are perfect for a night out at the Symphony or as a statement piece to dress up a monochromatic blazer. Whether you are dressing up or down, you'll find that they go with every ensemble.
Fanciful Flowers
Whether it's a pin on the lapel or floral pendants, flowers are definitely one of the hottest jewelry trends this Fall. We are obsessed with this pendant necklace from Charles Garnier that incorporates the floral design with fringe for a statement piece that is sure to impress.
A Ring for Every Finger
Whether you are married or not, one of the hottest Fall jewelry trends is a ring for every finger. Big rings, small bands, multiple rings on a finger, you can't go wrong as long as you've got your finger covered.
Our favorite rings are from Stuller. We love their eternity bands and their gemstone rings. Stuller's flexible designs let you pick your gemstone of choice and they even have a vintage-inspired with a floral-type motif.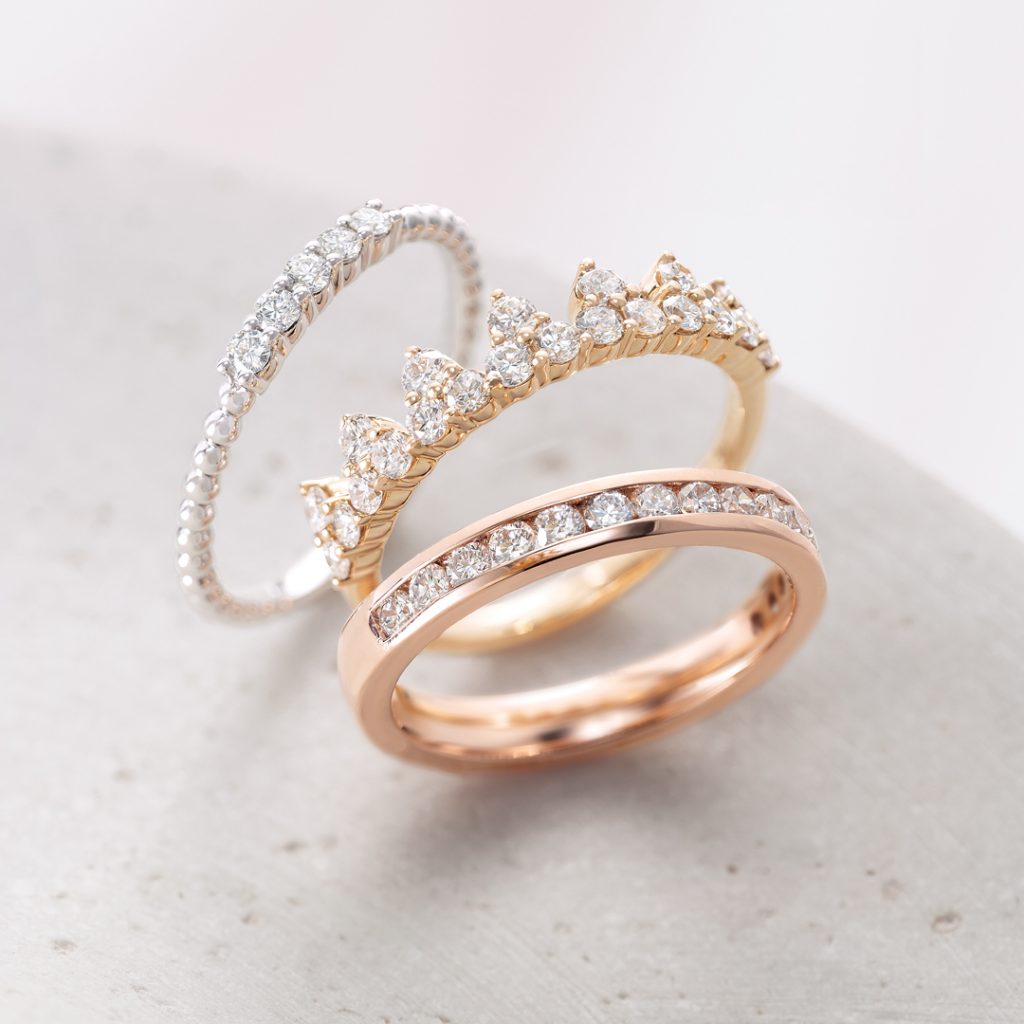 Colorful Gems
It seems that everyone is over "blah." Whether it is clothing or jewelry, color is in this Fall. Fashion designers are using bright crystals and gems to dress up more muted clothing designs and silver and gold to provide additional sparkle to bold colorful outfits.
This ring from Parade Designs is the perfect Blue Zircon in Rose Gold for adding a pop of color to a sophisticated black or navy dress. Wear it with Parade Designs' Multi-Wire Rose Gold Ring on a different finger for an even trendier look.
Metal Bracelets (for Men)
We haven't forgotten about the men! Fall jewelry trends for men include bracelets in leather or metal that are thin and worn in multiples. This William Henry Blue Ridge Bracelet features both leather and silver. It's the perfect bracelet for any outfit or occasion.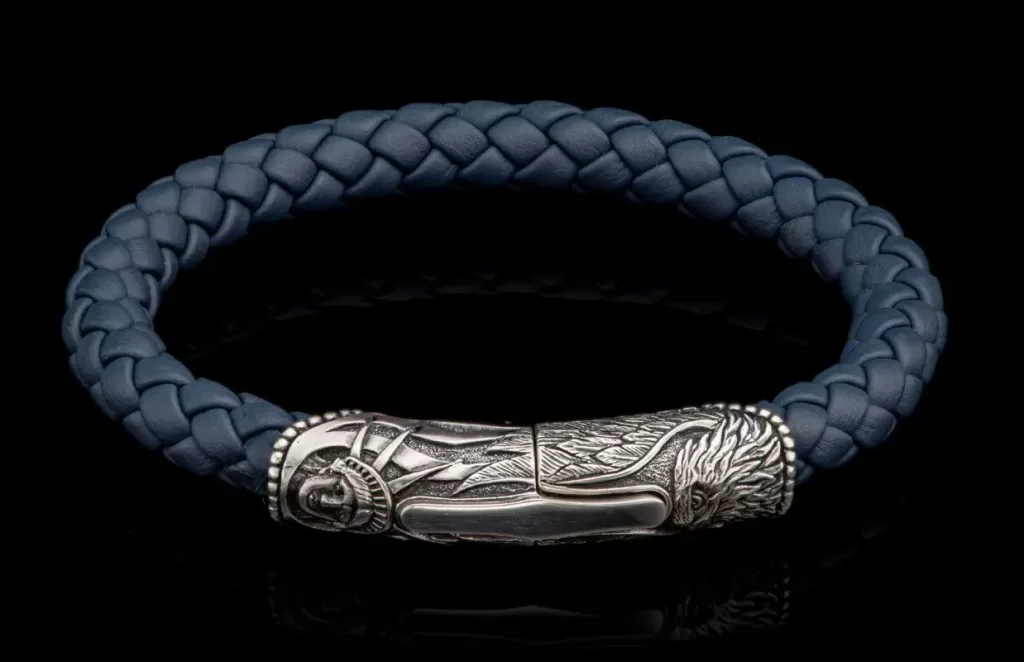 Brentwood Jewelry stays on top of current fashion designs and select brands based on their artistry and craftsmanship. We look for trending styles that have longevity. You can always count on us for fashion-forward and unique accessories.